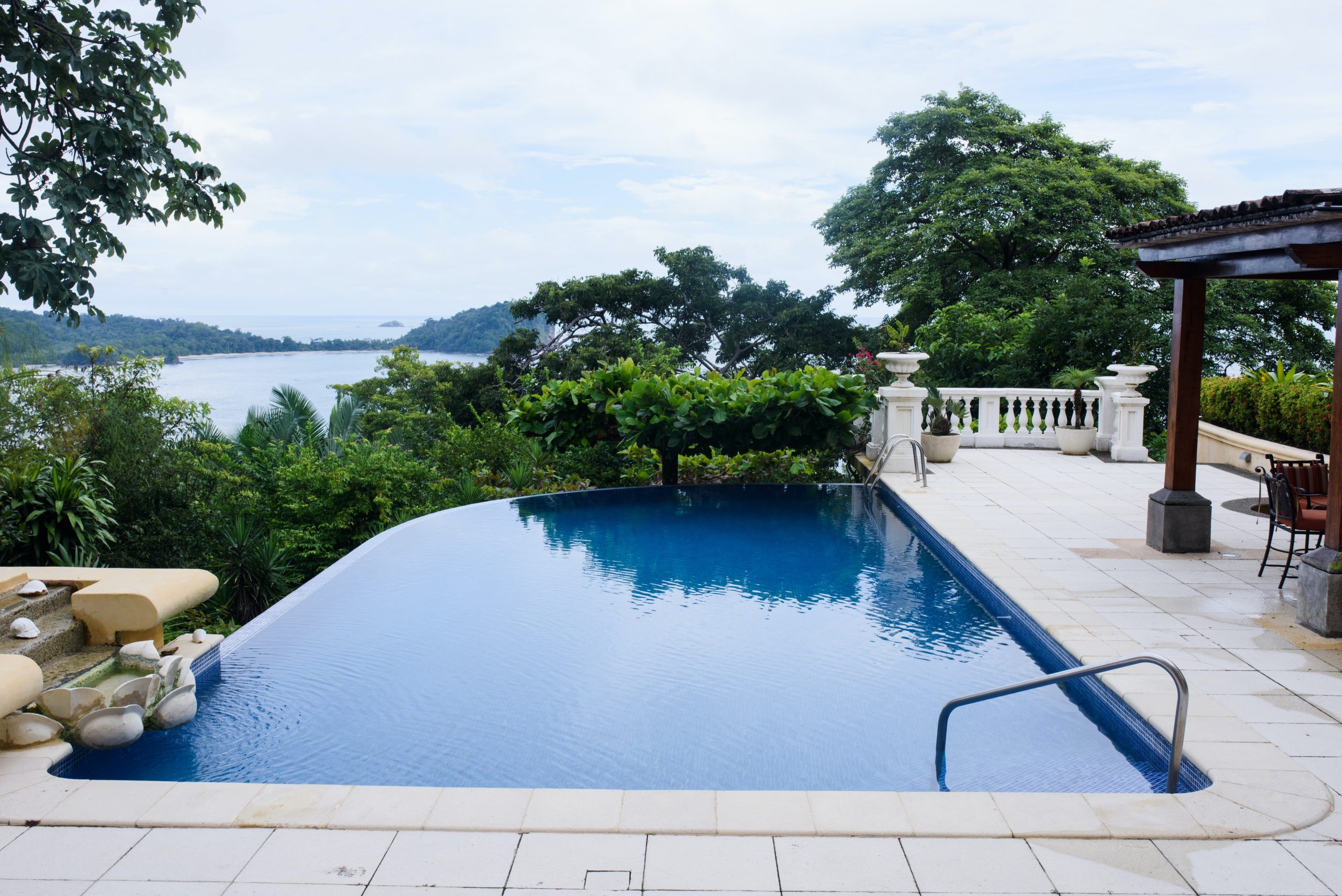 We combine our experience and knowledge in pool design, with our clients' personal needs, to make sure requirements are met, and expectations are exceeded. Be it the skimmer or overflow type, we make sure that every pool we deliver to our clients is of superior quality. No matter how challenging the implementation is, we promises to always bring the best solutions to its clients.
The two most common types of swimming pools are: skimmer and overflow
In this type of pools, water flows to the filtration system through skimmers located at the top, and the main drains at the bottom. All the debris that floats on the surface (leaves, hair, etc.) is drawn from the skimmers, whereas most of the dirt that sinks exits the pool through the main drains. Once the water is filtered, it returns to the pool through the wall inlets. The number of skimmers is determined by the area of the pool. In general, there are several main drains and skimmers; therefore if something blocks one of the drains, the pumping system pulls water from one of the other drains.
Swimming pools with a skimmer are usually not big, private pools. This type is relatively cheap and easy to build. Filtration type here is horizontal. The water line is up to the level of the skimmers and through its holes water is overflowing all the time. After being treated, it's flowing back through nozzles, mounted most often on the wall opposite of the skimmer.
Public pools and those in hotels and SPA are usually the overflow type. Here, along the entire length an overflow channel is built with grid. The water level is up to the edge of the pool and it's constantly overflowing from all sides. From there water is going to a compensatory tank, and after that through a process of filtration. Compensatory tank is like a water container, it regulates the level of water on top. After being purified water flows back in the pool through nozzles, mounted on the bottom. This type of filtration is vertical.
When you are building a pool with skimmers expenses are less, because there is no need of extra installations, like an overflow channel, grid and compensatory tank. On the other hand, an overflow pool appears much better.
Interested In This Service?