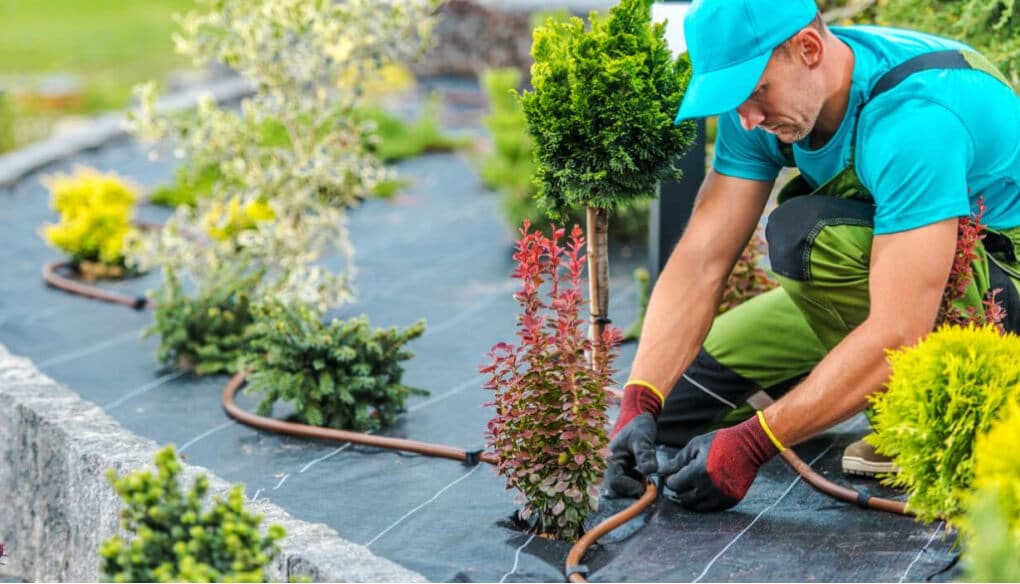 Clean Deal Gardens specializes in installing automatic irrigation system that is operated by a computerized controller and has been engineered to function automatically and with minimum manual participation. Our Specialists deploy only commercial grade sprinkler system parts and installation techniques to ensure top quality results. An automatic irrigation system has the ability to discharge precise and exact amounts of water to a particular area. Automatic irrigation systems are also quite convenient and highly practical for individuals who have farms and large landscaped areas. Once an automatic irrigation system has been set up, it can be programmed to water at specific times. Automatic irrigation systems therefore conserve water as opposed to watering a garden with the help of a hose which often leads to water wastage.
The automatic irrigation system includes the following components: piping, sprinkler heads, dripper heads and other parts that are associated with a standard irrigation system along with automated components such as control pads, sensors, programmable timers, solenoids and so on.
Automatic irrigation systems have a number of advantages. First of all, it is a very convenient watering system and is also quite simple and easy to install and configure. Automatic irrigation systems do all the work for you and all you need to do is enjoy your lush, healthy garden or lawn. Automatic irrigation is very good for your plants also as it provides them with the exact amount water that they require and also provide water where it is most beneficial to the plants. Automatic irrigation systems are extremely water efficient in view of the fact that it only distributes water when it is required so that there is very little water wastage. The key to an effective irrigation system is to get as much water to the plants, or into the soil, as possible, which gives plants sufficient moisture without wasting water.
Interested In This Service?